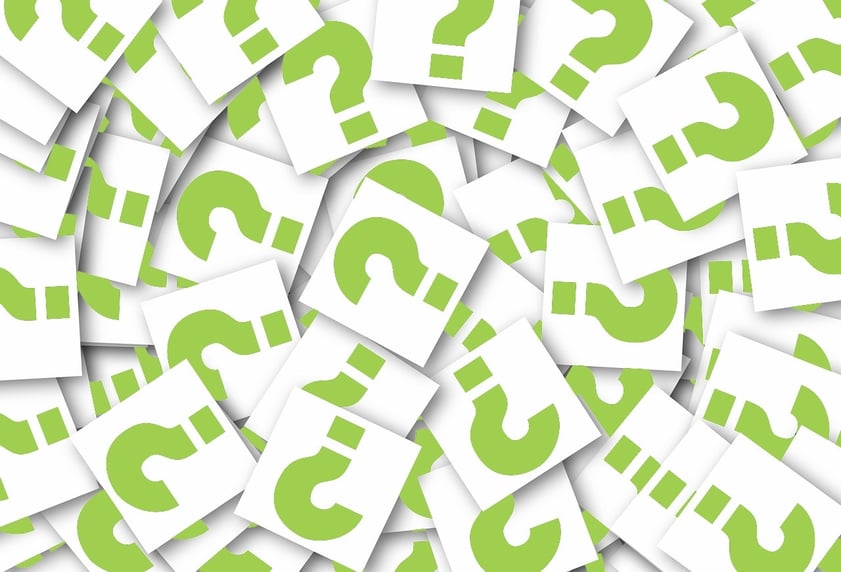 Before you enter into an agreement with a plastic recycling company, it is worth asking a few questions to check their suitability and to ensure you're getting the best value. Here is a checklist with our recommended questions:
1) Do You Offer A Site Audit?
A plastic recycling company should provide you with a site audit and evaluation before anything else is discussed. This should ideally be provided free of charge, and should identify the types of plastic scrap you generate, your waste management procedures and expenses, and how waste storage and process facilities can be improved.
2) How Do You Calculate Rebate Prices?
Following your audit, the company should give you a transparent assessment of their prices for different types of waste, supported by documents giving a detailed breakdown of rebates for each grade of plastic within the main categories.
3) Can You Help Me Improve My Recycling System To Create Financial Savings?
A good waste management strategy will aim to continually improve your cost benefit ratio from plastic scrap recycling. A good plastic recycling company won't simply collect your plastic waste – they should also be prepared to use their expertise to advise you on how you can improve your recycling processes and save money throughout the waste management chain.
4) What Accreditations Do You Have?
Waste processors should be accredited by the Environment Agency and other professional bodies for each of their recycling processes. Accreditations to look out for include:
ISO 9001:2008
UKAS Waste Management Accreditation
ISO 179, ISO 180, ISO 1133, ISO 1183 (Plastic testing standards)
BS plastic recycling standards
Environment Agency Registered Pre-processor
Environment Agency permit for heat treatment of plastics
British Plastics Federation (BPF) membership
SIC Hazardous Waste Accreditation
5) What Is Your Collection & Transportation Process?
Ask about how the service actually works: i.e. how collections are arranged, how the waste is transported, sorted, granulated and reprocessed. You should expect complete transparency at every stage.
6) What Is Your Waste Collection & Recycling Capacity?
Ensure the business has the capacity and facilities to process your required volume of waste. If they outsource some of the process to a third party, ask about this, and check the third party's qualifications. A plastic recycling company should ideally have their own recycling facilities and a reliable fleet of collection vehicles – in order to ensure they offer you the best prices.
7) What Reports & Accountability Chain Do You Provide?
Transparency and accountability is essential to ensure your partner is carrying out the service they are contracted to do. Most companies will provide weekly or monthly reports on request, detailing the volume of scrap collected, how and when it has been disposed of, recycled or resold.
8) When & How Will You Pay Me My Rebate?
A reliable and clear payment schedule is important. Look for a company that can pay you by bank transfer at regular intervals. Request professional endorsements and customer testimonials to confirm a company's reliability.
Choose A Recycling Service On Your Terms
The most important factor when choosing a recycling service is that it offers genuine value for money and it gives you the flexibility to work around your business needs. At Recycled UK we offer transparent pricing for our rebates and a full recycling service; including collection, separation, cleaning and granulation.
Our service starts with a comprehensive free site audit, which allows us to evaluate your waste management process, inspect your scrap for volume and grade, and give you a bespoke quote that gives you the best market value for your waste. You can book collections at a time of your convenience by phone or email – and the full process is traceable and transparent.
To speak with one of our team, please call us on 0845 603 2397, or send an email to info@recycleduklimited.com. More information can also be found in our free e-book: The Plastic Recycling Rebate Guide. The guide contains price benchmarks for different types of plastic, information about the recycling process, guidelines on how to achieve the best service, and much more. Click here to download your copy.