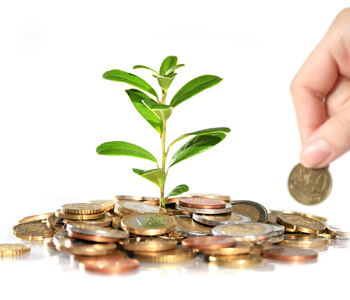 Waste plastic is valuable. As more businesses discover the benefits of selling their waste plastics for scrap, the number of companies offering collection and recycling services is also rising. While it is extremely positive that we are now recycling and reusing more plastic than ever, the rates provided in exchange for scrap plastics can vary drastically.
With very little information readily available regarding typical pricing, it can be difficult for organisations to know whether they are being offered fair plastic recycling prices. These five handy tips will help you gain the best prices and help you choose an ethical recycling partner if you're not receiving the rates you deserve.
1) Compare Independent Online Prices
Letsrecycle.com is an independent website offering information for organisations and local authorities. As a good starting point for comparison against quotes, the site includes rebate rates for a wide range of recyclable materials including current plastic recycling prices.
These rates are generally conservative and cannot provide an accurate price based on the quality of your scrap plastic. If you have a current waste management contract that pays less than or equal to these rates, it's time to see if you could be saving money with a different company. Likewise, if you receive a quote below these rates, you could get a considerably better deal elsewhere.
2) Get An On-Site Evaluation Of Your Waste
An extensive variety of plastics can be recycled, from hard plastics to polystyrene and even shrink wrap; each with its own rebate value. Many companies offer quotes online, without assessing your specific waste management needs or evaluating the quality of your waste materials. This can lead to disappointment and frustration if the payment received is less than you were quoted.
A reputable recycling company should conduct a site audit to discuss your specific needs and to assess the condition of your waste plastics prior to offering prices. The pricing should be transparent and formally documented for the grade and volumes of material you will be selling.
3) Learn How To Increase The Value Of Your Scrap
During a site audit a recycling company should also explain how you could gain better rebate rates by minimising the amount of work the recycling company has to do to prepare your plastics for recycling. All plastics must be sorted by material and colour and washed to remove food or chemical contaminants. This adds time and cost to the recycling process.
By segregating plastics by material, grade, colour and cleanliness into separate marked containers businesses can gain higher prices than for mixed plastics. While a little education is necessary to learn how to recognise the different grades of plastic, small changes to your waste management processes can lead to significant financial rewards.
4) Know Exactly How Much Waste You Have Recycled
You can only work out whether you are receiving fair prices if you know exactly how much waste your business is recycling. A transparent, honest recycling company should always measure and record the amount of material collected and processed. This should be detailed in an on-site file, and you should expect to receive a weighbridge ticket when your materials are logged on arrival at the recycling facility.
5) Look At A Recycling Company's Capacity & Fleet
As transportation accounts for a large percentage of the costs associated with recycling, it is important to seek a quality recycling company with established facilities and a well maintained fleet of collection vehicles. This enables them to keep costs low and offer a reliable service. Companies that outsource to third parties also have less control over collection and processing schedules, making it harder to meet deadlines or pay on time.
Claim Your FREE Guide
At Recycled UK Ltd, we believe that access to fair, accurate rebate prices and reliable services will encourage more businesses to adopt sustainable waste management, leading to higher recycling rates.
The Plastic Recycling Rebate Guide is a FREE guide providing a wealth of useful information for businesses looking to achieve the best possible rebate prices for their waste plastics. Click here to claim your copy today and learn how to increase revenue for your businesses by selling your recyclable plastic waste.